Aldinga Towing
Aldinga Towing provide tow truck and tilt tray towing for those unexpected accidents or breakdowns, as well as long distance towing, specialised towing and abandoned car pick-up.
CALL: 0428 904 799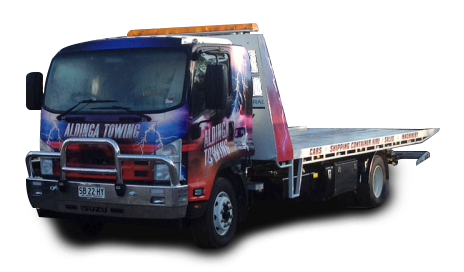 ALDINGA TOWING – SERVICES
24 hous a day 7 days a week
NO TOWING JOB TOO BIG OR SMALL – Since 1988
Towing of cars – trucks – vans – caravans – boats – machinery – buildings and shipping containers.
Aldinga Towing is a towing company that has grown by adding complementary businesses that all offer towing and transport opportunities, servicing the Adelaide metro area and country South Australia with specialist towing into all mainland Australian States.
Aldinga Towing have been providing customers with reliable and efficient towing services for all vehicles, emergency towing, accidents & breakdowns, earthmoving & equipment towing since 1988.
From humble beginnings as a small crash repairs shop and wrecking yard, Aldinga Towing have since grown into a premier towing business.
Aldinga Towing started as a towing company towing cars and light vehicles mainly in Adelaide's southern suburbs and on the Fleurieu Peninsula.
Through the value of word of mouth advertising a reputation for getting the job done has spread across the industry.
The first growth area was to build a diverse fleet of towing vehicles, including tilt trucks and heavy towing trucks that are equal in size and towing capacity to any heavy haulage tow trucks in the nation.
The addition of the heavy towing and heavy haulage trucks meant Aldinga Towing trucks were travelling across country South Australia and venturing into the surrounding states.
This natural extension to the towing business grew the freight and haulage business through the diversity of the freight carried.
Tip trucks were added to the fleet to handle the enquiries for carrying soil, sand, gravel, wine and bulky goods, which are all-natural to the surrounding Fleurie Peninsula.
The heavy haulage vehicles attracted the towing or transport of both portable buildings and shipping containers.
This led to enquiries for the hire and sales of both portable accommodation and shipping containers.
Aldinga Towing now sell, hire and transport portable buildings and shipping containers to every council area in Adelaide and South Australia.
The latest area for the business to expand into has been the addition of a mechanics and diesel mechanics workshop.
Primarily set up to service Aldinga Towing's fleet of cars, ute's, vans, tow trucks, tilt tray trucks, heavy haulage trucks, tip truck and tandem tippers.
Once again the ability to get the job done has attracted mechanic and diesel mechanic work from both the public and transport industry.
Local & Long Distance Towing
Aldinga Towing offers local and long distance roadway services. We will tow your vehicle to your local mechanic or crash repairer or anywhere in SA
Heavy Load Towing
Our semi-tilt – low loaders can carry a range of earthmoving machinery & equipment, transportable buildings, trucks and busses and we will tow any heavy vehicle to anywhere in Adelaide or country SA
CASH PAID FOR CARS
A free pick up service
Tilt Tray Towing
Our Tilt Trays are capable of towing any vehicle from cars, motorbikes to small, medium and large size trucks, busses, caravans / camper vans, boats and busses
Recovery Towing
Whether your vehicle is bogged in mud, unsafe to drive, or is not road legal, we provide professional recovery & salvage services.
Tandem Tippers and Tip Trucks
Available for all cartage work
Female Friendly – If you would prefer dealing with a female, please ask for Kaitlin – she has lots of experience and is always willing to help. Phone:

0428 904 799

.
At Aldinga Towing we give you realistic arrival times and keep you updated with the status of your tow job.
Don't be left waiting on the roadside, we are known for our quick delivery of service and speedy response time. We are a family-owned business and we operate every day of the year, with a growing fleet of trucks and skilled operators standing by to assist you with all of your towing and transport needs.
TRANSPORTABLE BUILDINGS
Hire or sale of portable buildings
SHIPPING CONTAINERS
Hire or sale of new and used shipping containers
MECHANIC
Mechanics for all car and truck mechanic work
DIESEL MECHANIC
Diesel Mechanics for all car and truck Diesel work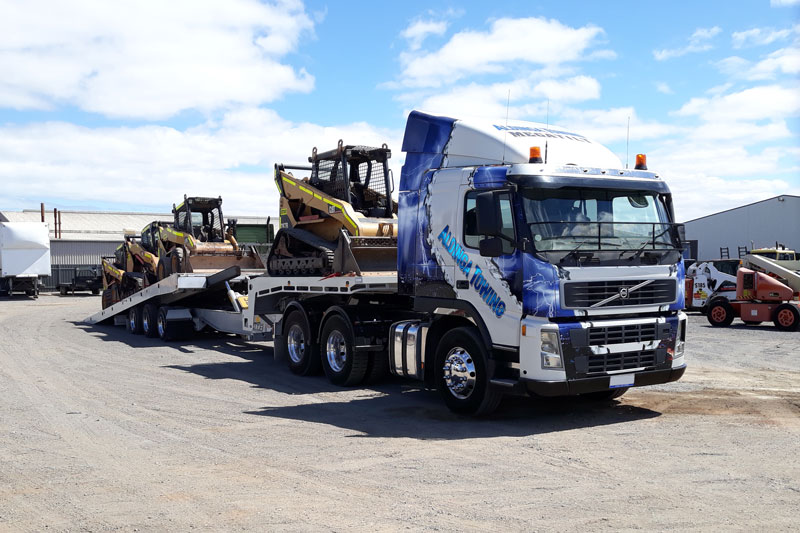 GENERAL TOWING
Car, van, truck, semi, heavy vehicle, machinery and agricultural equipment towing.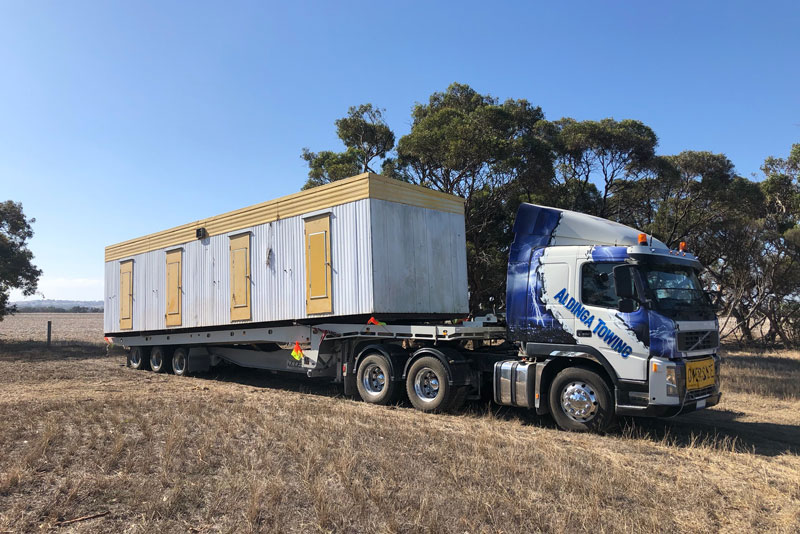 PORTABLE OFFICES
Portable office solutions for hire & sale. A fast & affordable solution for functional office space.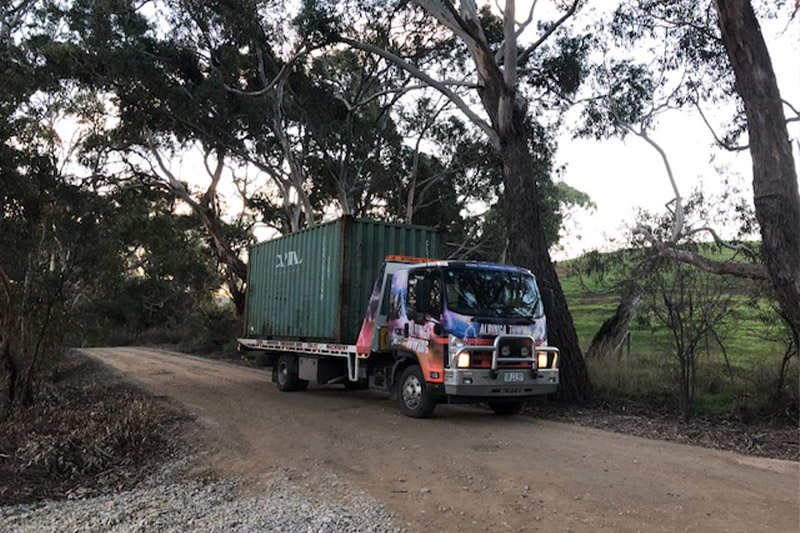 SHIPPING CONTAINERS
Aldinga Towing sell and hire a wide range of new and used shipping containers.