ALDINGA TOWING'S HEAVY VEHICLE TOW TRUCKS CAN TOW ANY HEAVY VEHICLE
ANYWHERE IN ADELAIDE OR COUNTRY SOUTH AUSTRALIA
Truck Towing, Tractor Towing, Heavy Vehicle Towing
Aldinga Towing are the experts in truck towing, and hauling heavy and large scale work vehicles after breakdowns, accidents, smashes or if you just need to move the vehicle from one place to another and can't drive it on the road.
Our Heavy Recovery tow trucks are Australian designed and built for Australian conditions. We will tow or transport your truck or heavy vehicle from and to anywhere around Adelaide and country South Australia
If it's a breakdown we can get it to your mechanic of choice or to Aldinga Towing for repair.
If you need to move your truck, tractor or any heavy vehicle from Point A to point B – we'll get it done quickly, safely, and at a great price.
Trucks | Buses | Tractors | Abandoned Trucks and Tractors | Excavators | Road Plant | Heavy Machinery | Agricultural Vehicles | Agricultural Machinery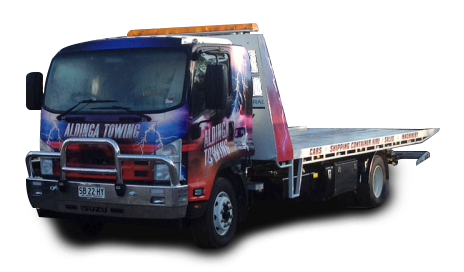 Heavy Vehicles and Truck Towing 24/7
Machinery Transport and Towing
With a modern tow truck fleet and a selection of different size trailers, Aldinga Towing can manage any size load.
Our tow trucks are designed for safe and efficient towing of heavy vehicles and machinery. We have tilt trays, car carriers, semi-trailers and deck widening low loaders, among other combinations of truck and trailers.
We can tow or transport your heavy machinery from and to anywhere around Adelaide in fact we can organize to move your heavy machinery to anywhere in South Australia
Our tilt trays make it easy to move plant and equipment such as forklifts, skid steers, drilling machinery and tractors. They are also ideal for transporting sea containers and transportable buildings..
If you need fast, efficient, and professional service, call Aldinga Towing on 0428 904 799