RECOVERY TOWING
Recovery towing is a specialist towing skill, quite separate to normal towing. Car drivers, in fact, all vehicle drivers manage to lodge their vehicles in some really unusual places.
Often, a normal tow truck will not have the tools and the drivers won't have the skill or experience needed to extract the vehicle. Cars roll-over, vehicles topple down the sides of hills, many vehicles become bogged, drivers manage to wedge their cars between rocks, other vehicles and/or jam themselves into buildings.
Recovery Towing Process
There are separate components to recovery towing:
1. Firstly, the type of equipment that will be needed to recover the vehicle is identified.
2. Secondly, the identification of the type of vehicle or vehicles required to transport the recovery equipment to the vehicle recovery location is done.
3. Thirdly, what type of tow truck will be needed to transport the recovered vehicle to the owner's nominated address or crash shop.
4. Fourthly, will there be any clean-up of the crash scene required and if there is, what equipment and what manpower will be needed.
Types of vehicles and equipment used in recovery:
Tow trucks
Cranes
Vehicle jacks
Equipment trucks, utes or vans
Fork-lifts
Two trucks can often be used in tandem to right a vehicle.
Front end loaders
Extra-long pulleys
Lights, if the recovery is at night
Tools, if parts need to be repaired or removed to gain access
Cleaning Materials
Cleaning Solvents
Cleaning equipment
Heavy Towing
ALDINGA TOWING also offer heavy vehicle towing which requires all the above but bigger and heavier tow trucks, equipment and materials.
Most towing companies do not have the diversity of heavy towing vehicles to be able to offer heavy recovery towing. With all vehicle recovery work, experience and skill are important because often vehicle recovery will have an element of danger.
Aldinga Towing have a recovery response vehicle that is manned by the most experienced tow truck operators and there will be a designated manager for each recovery job. They will co-ordinate the recovery of your vehicle with a minimum of fuss.
In trouble? Want true professionals in vehicle recovery? Call us any time on 0428 904 799.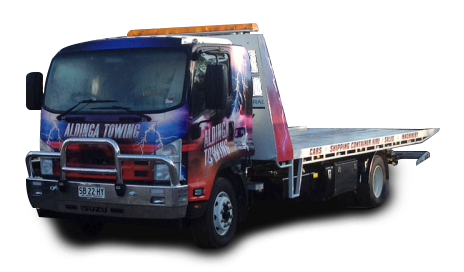 TOWING 24 Hours A Day – 7 Days A Week
SERVICE AREAS
Aldinga Towing: 0428 904 799
Fleurieu Towing: 0428 904 799
Yankalilla Towing: 0428 904 799
Port Elliot Mechanical: 0439 521 466
Victor Harbor Diesel: 0439 521 466