ABOUT ALDINGA TOWING
Aldinga Towing have been providing customers with reliable and efficient towing services since 1988.
From humble beginnings as a small crash repairs shop, Aldinga Towing have since grown into a premier towing business, wrecking yard, mechanical workshop and provider of containers and portable office solutions.
Aldinga Towing is a family owned business and we operate every day of the year, with a growing fleet of trucks machinery with skilled operators standing by to assist you with all of your towing and transport needs.
Proudly servicing the suburbs of: Aldinga, Victor Harbor, Yankalilla and specialising in the Fleurieu Peninsula and if you'd prefer dealing with a female driver, please ask for Kaitlin, our well experienced female friendly specialist.
For more information regarding trade towing, accident towing, breakdown tows, bog tows or car disposals, please contact us on 0428 904 799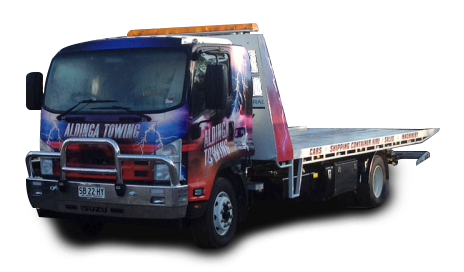 TOWING 24 Hours A Day – 7 Days A Week